Lack of testing can result in bad PR, delays, and millions in refunds — but who cares?
According to a survey mentioned in the thesis "Quality Assurance testing in video games," 82% of participants replied that testing was vital for game development, even if it caused delays in release dates.
In other words: Players care. But what do studios stand to gain from the money they spend on Quality Assurance and testing? Here are the top three advantages of game testing:
1. Avoid the consequences of bad PR
CD Project Red's game "Cyberpunk 2077", released in 2020, was notorious for its many bugs. Players reported that the game was more or less unplayable on some platforms. The studio sold a buggy game but still made money. Only 1.6% of players demanded a refund, but the consequences of Cyberpunk 2077 are still unfolding. The buggy game hurt CD Project Red's brand value and reputation. Social media, as well as gaming sites, overflowed with criticism of the game and its production. As a result, the studio's stock lost over 50% in value after the release and has not bounced back at the time of writing.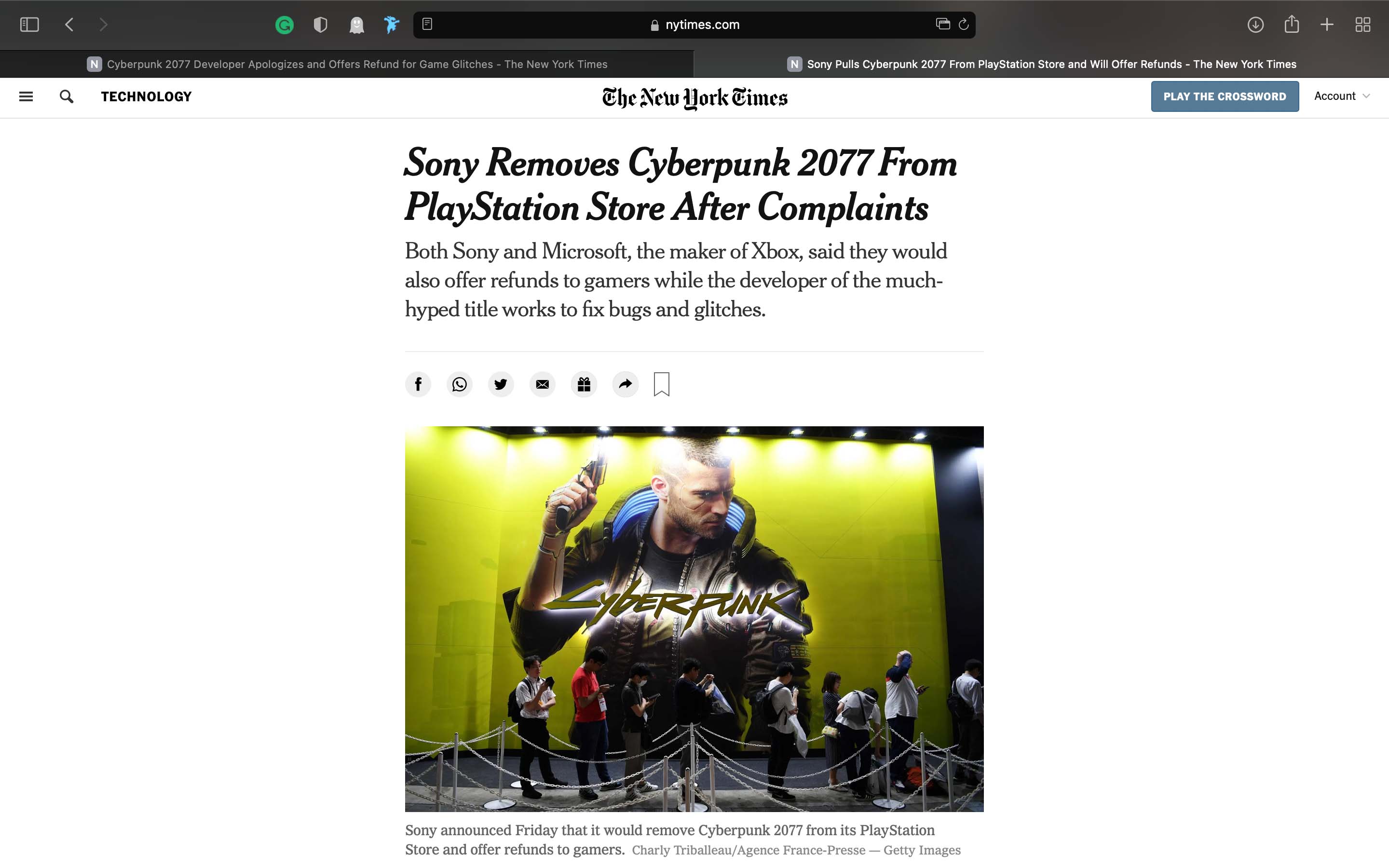 2. Minimize the risk of delays
If we test our game during production, we find severe bugs when we have time to fix them. If we push testing to the end of production, we don't find bugs until the release date is right in front of us. That leaves us with two horrible options: Release a buggy game on time or fix the bugs and delay the release.
We saw a lot delays in video games release in 2021, here is the link to that list.
https://www.ign.com/articles/video-game-delays-2021
3. Reduce liability of refunds
"As long as players buy the game, it doesn't matter if it's full of bugs." On the surface, this argument might actually make sense. As we mentioned above, just 1.6% of Cyberpunk 2077 players demanded their money back. That might not be a lot, but it resulted in $51.2 million that the studio recognized as provisions for returns and other expenses related to sales of Cyberpunk 2077 — and that was only in Q4 of 2020.
Conclusion
Players care about testing and would rather wait for a great product than play a buggy one. They are not just our current and future customers but also fans of our band and can affect the reputation and value of our studio. An excellent end-user experience is essential — especially for small studios. That's why we should test our games thoroughly and continuously. With AI making an entrance on the quality assurance scene, it's not just easier and faster but also cheaper than ever to set up continuous and automated testing of our games.
Thanks for reading, and keep testing.