In December 2020, Flamebait Games released Forge and Fight. A game where you gather parts and forge them into over-the-top weapons and engage in frenzied fighting, either in an online arena or the open-ended sandbox mode. I sat down with the CEO of Flamebait Games, Mattias Lindblad, and CEO of modl.ai, Christoffer Holmgård, and asked them a lot of questions about their collaboration. Ready, set, geek out!
What's so cool about the AI in Forge and Fight?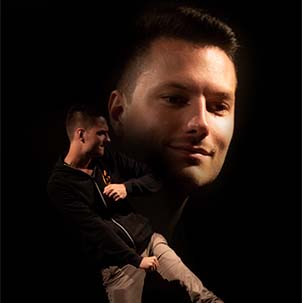 Mattias Lindblad, CEO, Flamebait: The bots change personality. They switch between aggressive, defensive, object-oriented, and so on based on what weapon parts they pick up. If the bot picks up, let's say, three katanas and an ax, the bot uses those parts to figure out what type of player it is – in that case, probably pretty aggressive. The cool thing is to see how it all comes together to make the bots behave precisely like human players.
Christoffer Holmgård, CEO, modl.ai: "When you are playing Forge and Fight today, you are experiencing design decisions informed by thousands of replays: collected, analyzed, visualized, and used to train the AI bots that play alongside you in the game. We didn't let machine learning control everything. That would've been like driving a car from the backseat using a broomstick. I think we managed to strike a balance between game design control and AI/ML using human behavior extracted from the replays."
Why does a small indie game like Forge and Fight need top-notch AI?
Mattias Lindblad: "We designed Forge and Fight to be a four versus four experience. You can't always fill all slots because you're either playing solo or with fewer than seven friends – that would be an empty experience. That's why we reached out to modl.ai."
Christoffer Holmgård: "When launching a PvP-first game, making sure that players fall in love with your game from the very first match is everything. For this to happen, you need someone to play against. The more real the AI appears, the better the gameplay experience."
What is it like to bring in an external partner into an established company culture?
Mattias Lindblad: "We were able to find a good way to communicate and work in a rapid and creative way that fit the Flamebait way of making games. It felt like modl.ai clipped on perfectly to our team as an external partner.
Christoffer Holmgård: "We're all ex-game devs; we know how important it is to tailor solutions to each company. Not just the product, but also the creative process. I'm pleased Mattias feels that we pulled it off."
Do you think game bots help boost retention and grow the player base?
Mattias Lindblad: "The short answer is yes. I think it's essential that players enjoy the very first experience with the game. We know from prior experience that many of our users start playing solo to get a grasp of the game in a low-pressure setting. A good quality bot that offers a compelling challenge will help the initial retention and grow the player base. In private matches with friends, you may not always be able to gather eight friends, so having bots to balance the teams makes it easier for smaller clusters of people to spend more time in the game."
Why didn't you create the AI and bots in-house in Flamebait?
Mattias Lindblad: "If we did the AI alone, I think we would only have been able to create a simple state-machine. That would've been a decent but very basic solution. The bots wouldn't have felt human at all. Given our small team, we chose not to venture into creating bots from scratch and reached out to modl.ai instead. It was a cost-effective solution compared to what we would be able to produce in-house. AI is a sizable chunk of the production, and it seemed easy to detach and outsource."
Christoffer Holmgård: "AI like this is usually reserved for the giants. Huge productions like Forza Motorsport and Killer Instinct use the same kind of technology. Usually, you need a lot of resources and a custom codebase to make it work. We were happy to give Flamebait access to resources that indie studios normally don't have access to."
Will Flamebait's experiences with AI on Forge And Fight influence future projects?
Mattias Lindblad: "Seeing the power of AI and ML was an eye-opener. The types of AI solutions we have in Forge and Fight are usually out of reach for small indies like us. It really opens an extra door."