Unless you have been avoiding most social media and its discourse, it is hard to think about 2022 in games without mentioning Elden Ring.
Somewhat of a spiritual successor to Dark Souls and its ilk, with Elden Ring FromSoftware delivers a new world and a slightly different approach to their usual games. And it is all topped off with writing from one of the most influential fantasy writers in recent years, Game of Thrones' George RR Martin himself.
True to its genre, Elden Ring is not an easy game – The mastery curve is steep, and the world is punishing from the get-go. However, FromSoftware came up with a variety of ways of making this curve much more digestible for newcomers. From the game being set up as an open world, which allows the player to level up and tackle boss fights at their own pace, to the brilliant addition of multiplayer in the form of summoning an ally, Elden Ring offers a much more accessible experience than previous Souls-like games – much to the dismay of the purists.
As an action game that is mostly designed to be a challenging PvE experience, the AI of the enemies plays a fundamental role in the game design, and the AI of Elden Ring does its job – and it does it pretty well if you ask me.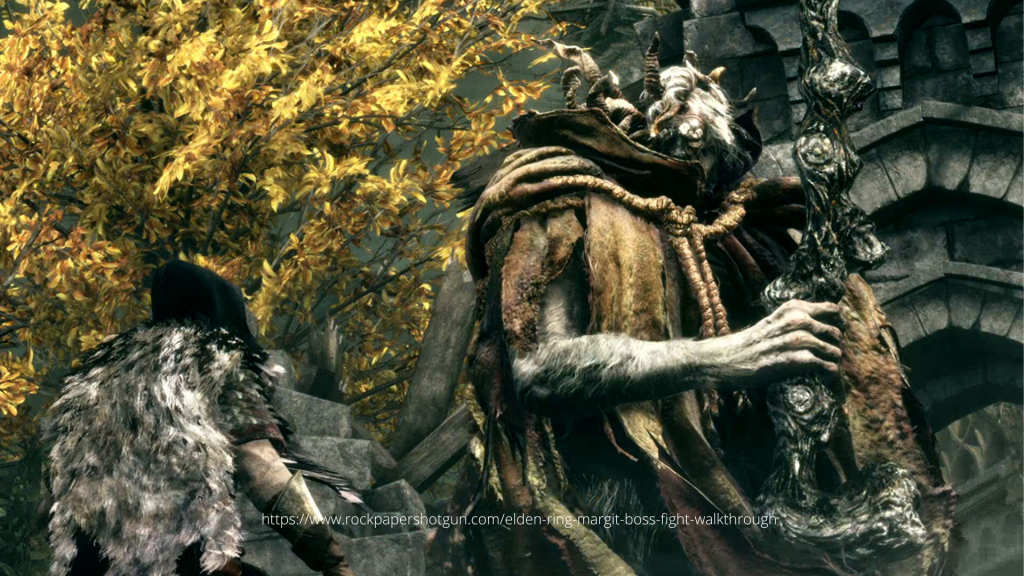 From an outsider's perspective, I think the underlying AI tech, as it is with most action games, is probably a Behavior Tree system – Enemies enter different 'behavior states' and then from there they can select actions based on some sensory information, so if you're sneaking near an Exile Soldier, you can see it patrolling and idling around. However, make a sound, and you can see them shift behaviors, now they seem alert, and they start searching with much more purpose, probably closing on you. Reveal yourself, and you can see the change into their combat behavior.
None of this is new or particularly innovative, but I think Elden Ring achieves some really high notes in a few areas related to AI – For starters, squads of enemies have some clear ways of coordinating so they stack their attacks in pretty effective ways. Get surrounded by three or four of the weakest enemies, and you will have a bad time breaking out of the barrage of attacks that feel timed 'just right' to prevent you from dodging away.
Another thing the enemies do particularly well, especially bosses and later game mobs, is how they feign the timing of their attacks. I think this detail, which has been noticed quite a bit by players, is a great testament to how Game AI isn't about actually being intelligent but about convincing players. Most of the heavy lifting here is done by the animation system, and the AI probably is just picking from a subset of nodes in the behavior tree, but during that split second where the player is deciding the direction of the dodge or parry, it does feel like the enemy is taunting us, measuring us. And if – when? – we get hit, we feel like we got bluffed, outsmarted.
As a bona fide contestant for Game of the Year, and one of my personal favorites of the past few, I think we'll keep hearing about Elden Ring for a while – from the legends of 'Let me Solo Her', to the speedrunning community breaking the game in half, to the pages and pages of wikis and theory-crafting, to the entire photographic community that has spawned around the gorgeous backgrounds I think "The Lands Between" is here to stay in our collective memory.